Discover the Wonders of the Missouri Botanical Garden: A Comprehensive Guide
The Missouri Botanical Garden, a lush haven nestled in the heart of St. Louis, offers an enchanting escape for nature enthusiasts and casual visitors alike. With its rich history, diverse plant collections, and world-class research, the Garden has established itself as a premier destination for horticulture, conservation, and education.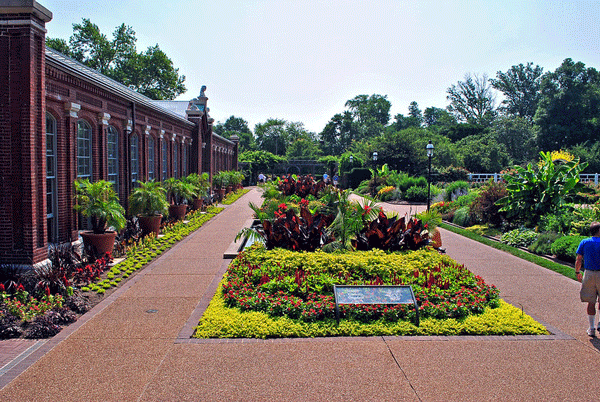 A Storied Past: The Garden's History and Mission
The Visionary: Henry Shaw
Henry Shaw, an Englishman who made his fortune in St. Louis as a successful merchant, was inspired by the beautiful gardens he had visited during his travels in Europe. In 1859, Shaw's dream came to life as he founded the Missouri Botanical Garden on his country estate, Tower Grove House. His goal was to establish a public institution for the study, cultivation, and appreciation of plants, while providing a serene oasis for the people of St. Louis.
Early Years and Expansion
Initially, the Garden spanned 79 acres and featured a variety of European-inspired landscape designs. In its early years, it was home to the School of Botany at Washington University, which further solidified its commitment to botanical research and education. Over time, the Garden expanded its plant collections and incorporated a wide range of architectural styles, including the Victorian-era Linnean House (1882) and the iconic Climatron Conservatory (1960).
Research and Conservation Milestones
In 1971, the Garden launched the International Plant Science Center, which has since grown into a renowned institution for botanical research, housing one of the world's largest herbaria.
Present Day and Future Goals
Today, the Missouri Botanical Garden continues to advance its mission of discovering, preserving, and sharing knowledge about plants and their environments. By fostering partnerships with local and international organizations, the Garden aims to promote a more sustainable and interconnected world for future generations. As the Missouri Botanical Garden moves forward, it remains steadfast in its commitment to the study, preservation, and celebration of the world's diverse flora. Through its rich history and ongoing efforts, the Garden serves as an enduring testament to Henry Shaw's vision of a public institution that nurtures the bond between people and plants, fostering a deeper understanding of our planet's precious plant life.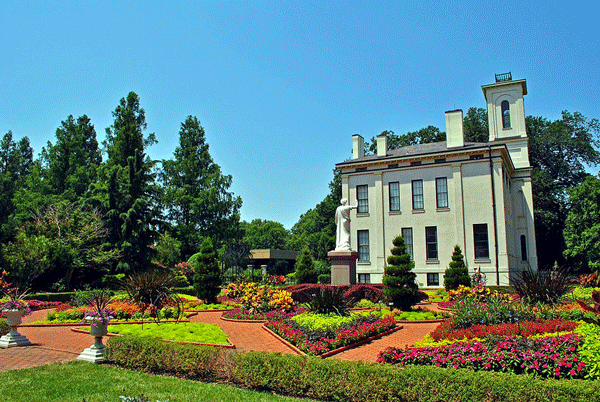 A Living Museum: The Garden's Collections and Exhibits
The Missouri Botanical Garden is a living showcase of botanical beauty and diversity, featuring a wide range of carefully curated plant collections and exhibits. Visitors can explore the gardens and structures that highlight various plant species, habitats, and cultural traditions.
Climatron Conservatory
Designed by architect R. Buckminster Fuller and opened in 1960, the Climatron is an innovative geodesic dome that replicates a lowland tropical rainforest environment. With a carefully controlled climate, this architectural marvel houses over 2,800 plants, including rare and endangered species such as palms, cycads, and orchids. The Climatron also features a cascading waterfall, an aquatic garden, and immersive pathways that transport visitors into the heart of a lush rainforest.
Japanese Garden
The 14-acre Japanese Garden, also known as Seiwa-en, was designed by Koichi Kawana in 1977. As the largest traditional Japanese strolling garden in North America, Seiwa-en offers a serene and meditative experience. The garden showcases elements of traditional Japanese landscape design, such as carefully pruned trees, stone lanterns, a koi-filled lake, and meandering paths that invite contemplation. The garden's tea house and moon bridge further enhance the sense of tranquility and timeless beauty.
William T. Kemper Center for Home Gardening
The Kemper Center for Home Gardening is a valuable resource for home gardeners, providing ideas and inspiration for sustainable and aesthetically pleasing garden design. The center features 23 residential-scale demonstration gardens that showcase a variety of gardening styles, plant selections, and sustainable practices. Visitors can learn about native plants, edible landscaping, water-wise gardening, and much more.
Children's Garden
The Doris I. Schnuck Children's Garden is a vibrant and interactive space designed to inspire a love of nature and gardening in young visitors. The Children's Garden features hands-on exhibits, play areas, and educational programs that teach children about the natural world and the importance of environmental stewardship. Highlights include the Tree House, the Wetlands, and the Prairie Village, which provide opportunities for exploration, discovery, and creative play.
Additional Collections and Exhibits
The Missouri Botanical Garden is home to a diverse array of other plant collections and exhibits that cater to different interests and tastes. These include:
The English Woodland Garden, which features a serene landscape of meandering paths, babbling brooks, and native and exotic woodland flora.
The Ottoman Garden, a recreation of a traditional Turkish walled garden, with colorful geometric patterns and fragrant Mediterranean plants.
The Victorian District, a collection of architectural gems from the 19th century, including Tower Grove House, the Linnean House, and the Piper Observatory.
The Temperate House, a conservatory showcasing plants from temperate regions around the world, including Mediterranean, South African, and Australian species.
Visitors to the Missouri Botanical Garden will delight in the vast array of plant collections and exhibits that showcase the beauty, diversity, and cultural significance of the world's flora. With its ever-changing seasonal displays and ongoing research and conservation efforts, the Garden is a living museum that offers an unparalleled experience for plant enthusiasts and casual visitors alike.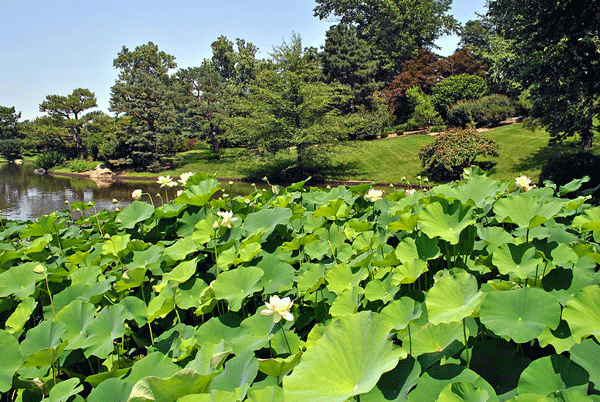 Charting New Territory: Research and Conservation Efforts
The Missouri Botanical Garden is not only a beautiful destination for visitors but also a vital center for plant research and conservation. With a team of dedicated scientists and researchers, the Garden actively contributes to the global understanding and preservation of plant species and their environments.
CCSD – Center for Conservation and Sustainable Development
The CCSD focuses on the conservation of plant species and their habitats, as well as the promotion of sustainable land-use practices. Through fieldwork, research, and collaboration with local and international partners, the CCSD addresses the challenges of habitat loss, climate change, and other threats to plant diversity. Key projects include the restoration of native ecosystems, the reintroduction of endangered plant species, and the development of conservation strategies for threatened habitats.
Peter H. Raven Library
The Peter H. Raven Library is an invaluable resource for botanical research, housing a vast collection of books, periodicals, and historical archives. With over 200,000 volumes and an extensive collection of rare books and manuscripts, the library supports the work of researchers, students, and horticultural professionals from around the world. The library's digital collections, including botanical illustrations and historical documents, are also accessible online, further expanding its reach and impact.
Missouri Botanical Garden Press
The Missouri Botanical Garden Press is a leading publisher of scientific research in the field of botany. Its publications, such as the renowned journal "Annals of the Missouri Botanical Garden" and the book series "Flora of the World," contribute to the global understanding of plant diversity, taxonomy, and conservation. By disseminating the latest research findings and facilitating scholarly exchange, the Press plays a crucial role in advancing the field of plant science.
Global Partnerships and Collaborations
The Missouri Botanical Garden actively engages with local and international partners to advance its research and conservation goals. These collaborations include joint research projects, educational initiatives, and the sharing of expertise and resources. By working with organizations such as the Royal Botanic Gardens, Kew, and the New York Botanical Garden, the Missouri Botanical Garden helps to foster a global community of botanical researchers and conservationists, united in their mission to preserve the world's plant diversity.
The Missouri Botanical Garden's commitment to research and conservation ensures that it remains at the forefront of plant science and environmental stewardship. Through its groundbreaking initiatives, the Garden contributes to the global effort to understand, preserve, and celebrate the world's diverse flora, helping to secure a sustainable and vibrant future for generations to come.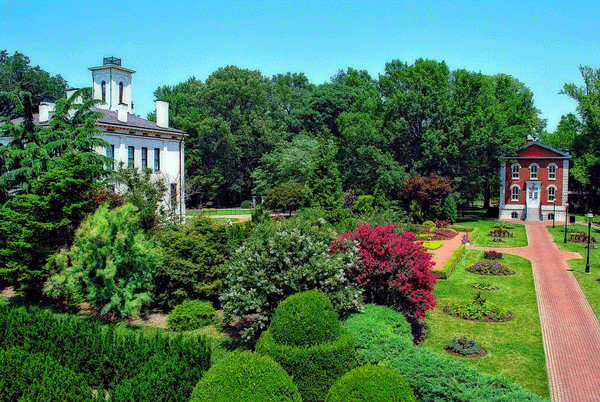 Engaging the Community: Educational Programs and Events
The Missouri Botanical Garden is dedicated to engaging the community through a wide range of educational programs, events, and outreach initiatives. These offerings cater to diverse audiences, from children and families to gardening enthusiasts and professional researchers, fostering a deeper appreciation for the natural world and promoting environmental stewardship.
Educational Programs for Children and Families
The Garden's educational programs for children and families aim to inspire curiosity, creativity, and a love of nature in young visitors. Programs include:
Little Explorers: Designed for children aged 3-6, these interactive sessions encourage exploration and discovery through hands-on activities, storytelling, and guided walks in the Garden.
Garden Buds: Tailored for children aged 18 months to 3 years, these play-based sessions introduce toddlers to the world of plants through sensory experiences, crafts, and movement activities.
Scout Programs: Customized for various scouting levels, these workshops fulfill badge requirements and provide unique opportunities for scouts to learn about plants, wildlife, and gardening.
Adult Education and Workshops
The Garden offers a wide array of adult education programs and workshops that cater to various interests and skill levels. These offerings include:
Gardening Classes: Covering topics such as plant selection, garden design, and sustainable practices, these classes help participants cultivate their gardening skills and knowledge.
Plant Science and Conservation Courses: Delving into the world of plant research, taxonomy, and conservation, these courses provide a deeper understanding of the scientific and environmental aspects of botany.
Art and Photography Workshops: These workshops, led by experienced instructors, teach participants how to capture the beauty of the natural world through various artistic mediums, such as painting, drawing, and photography.
Special Events and Festivals
Throughout the year, the Missouri Botanical Garden hosts a variety of special events and festivals that celebrate the beauty of plants, cultural traditions, and the changing seasons. Some notable events include:
Orchid Show: This annual event showcases the Garden's stunning collection of orchids, featuring rare and exotic species, as well as expert-led talks and demonstrations.
Japanese Festival: Held annually in conjunction with the Japanese Garden, this festival highlights the rich cultural heritage of Japan, featuring traditional music, dance, martial arts, and tea ceremonies.
Garden Glow: This enchanting winter event transforms the Garden into a wonderland of light and color, with illuminated displays, festive activities, and live performances that celebrate the holiday season.
By offering a diverse range of educational programs and events, the Missouri Botanical Garden fosters a sense of community, cultivates lifelong learning, and promotes a deeper appreciation for the beauty and importance of plants and the environment.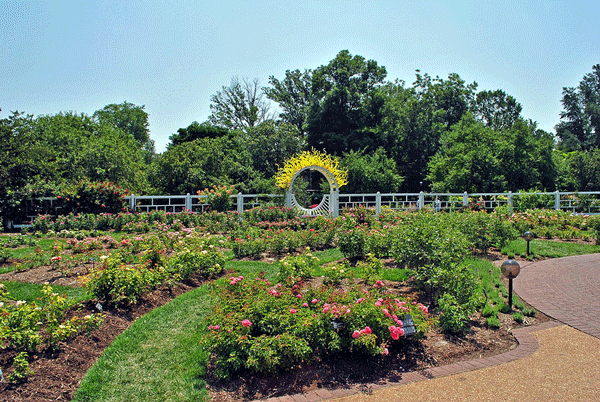 Practical Information for Your Visit
To make the most of your visit to the Missouri Botanical Garden, consider the following practical information:
Hours and Admission
The Garden is open daily, with seasonal hours that vary throughout the year. General admission fees apply, while special events may require separate tickets. Members enjoy free admission and additional benefits, such as discounts on classes and events.
Accessibility
The Missouri Botanical Garden is committed to accessibility, offering wheelchair-accessible pathways, tram tours, and complimentary wheelchairs for visitors with limited mobility. Sign language interpretation, audio tours, and other accommodations are available upon request.
Dining and Shopping
Savor a delicious meal at the on-site café, which offers a variety of fresh, seasonal menu items. For a unique shopping experience, visit the Garden Gate Shop, where you can find a curated selection of botanical-inspired gifts, books, and home décor.
Photography and Etiquette
While photography is permitted for personal use, commercial photography and the use of drones require special permission. To preserve the beauty and tranquility of the Garden, visitors are asked to refrain from smoking, littering, and bringing pets (with the exception of service animals).
Volunteering and Support
Become a part of the Missouri Botanical Garden's community by volunteering your time, talents, and passion for plants. Volunteers play a crucial role in maintaining the Garden's beauty and supporting its educational programs. Financial contributions, memberships, and planned giving are also essential to the Garden's ongoing success.
Directions and Parking
The Missouri Botanical Garden is conveniently located in the Shaw neighborhood of St. Louis, just a short drive from downtown. There is ample parking available on-site, including designated spots for visitors with disabilities. Public transportation options include the MetroBus, with several routes stopping near the Garden's entrance.
By planning your visit with this practical information in mind, you can fully enjoy the beauty, serenity, and educational opportunities that the Missouri Botanical Garden has to offer.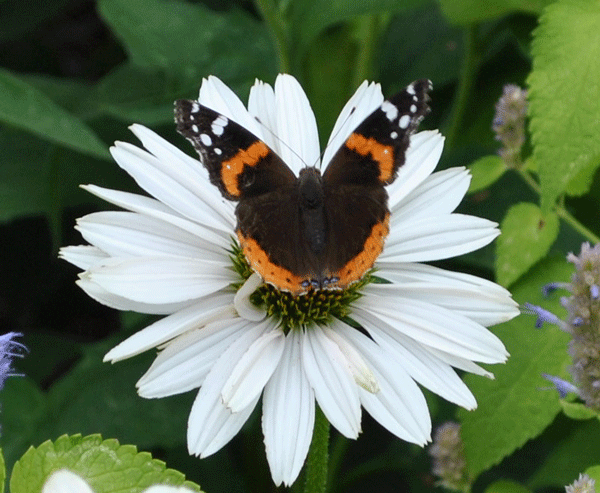 Frequently Asked Questions
Q: What are the Missouri Botanical Garden's hours of operation?
The Garden's hours vary seasonally, so it is best to check the official website for the most up-to-date information. Generally, the Garden is open daily, with extended hours during special events and festivals.
Q: Is the Missouri Botanical Garden wheelchair accessible?
Yes, the Garden is wheelchair accessible, with paved pathways and accessible facilities. Complimentary wheelchairs are available as the Garden also offers accessible tram tours and accommodations for visitors with disabilities upon request.
Q: Are pets allowed in the Missouri Botanical Garden?
Pets are not permitted in the Garden, with the exception of service animals. This policy helps maintain the Garden's tranquility and ensures the safety of its plant collections and wildlife.
Q: Can I bring food and have a picnic in the Garden?
Outside food and picnicking are generally not allowed in the Garden, but there is an on-site café that offers a variety of fresh, seasonal menu items. For special events, there may be designated picnic areas or additional food vendors.
Q: Is photography allowed in the Missouri Botanical Garden?
Photography is permitted for personal use, but commercial photography and the use of drones require special permission. Tripods and monopods are allowed, but please be mindful of other visitors and the Garden's plant collections.
Q: Can I host a private event or wedding at the Missouri Botanical Garden?
Yes, the Garden offers a variety of beautiful indoor and outdoor venues for private events, including weddings, corporate functions, and social gatherings. For more information about rentals and catering options, visit the Garden's official website or contact the event staff.
Q: What types of educational programs does the Missouri Botanical Garden offer?
The Garden provides a wide range of educational programs for all ages, including children's activities, adult workshops, gardening classes, and plant science courses. The Garden also hosts special events, festivals, and seasonal celebrations throughout the year.
Q: How can I support the Missouri Botanical Garden?
You can support the Garden by becoming a member, volunteering your time, or making a financial contribution. Memberships offer benefits such as free admission, discounts on classes and events, and access to reciprocal gardens nationwide. Your support helps maintain the Garden's beauty, fund research and conservation efforts, and provide educational opportunities for the community.