Discover Grants Farm: Unveiling St. Louis' Hidden Gem
Welcome to our in-depth guide on the magical world of Grants Farm, where history, nature, and family fun merge seamlessly to create unforgettable memories. In this article, we will explore the many attractions and activities that make Grants Farm a must-visit destination for people of all ages. So, without further ado, let's dive into the enchanting realm of Grants Farm.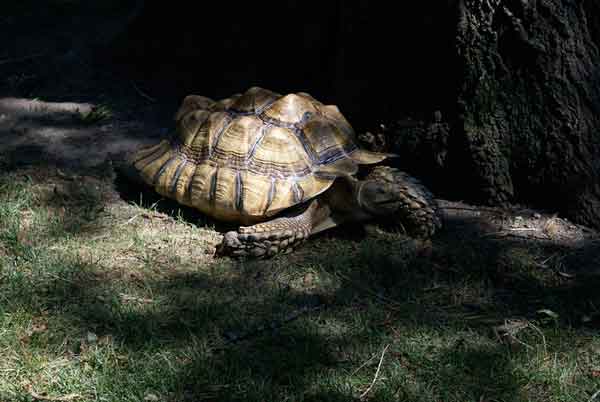 A Storied Past: Unraveling Grants Farm's Intriguing History
Journey back in time as we peel back the layers of Grants Farm's storied past, revealing a rich tapestry of historical events that have shaped this remarkable family attraction. Nestled in the heart of St. Louis, Missouri, Grants Farm weaves together a narrative that spans centuries, from the days of Ulysses S. Grant to the present-day ownership by the Busch family, founders of Anheuser-Busch.
Ulysses S. Grant: A Presidential Connection
Before it was a bustling family destination, Grants Farm was the humble abode of none other than Ulysses S. Grant, the 18th President of the United States. The year was 1854 when Grant, a man of great vision, laid claim to the land and set the stage for a vibrant future.
It was during this time that Grant, with his own two hands, built a modest log cabin that would come to be known as "Hardscrabble." This simple dwelling, which still stands today, offers visitors a rare glimpse into the early life of a man who would go on to shape the very fabric of American history.
A New Chapter: The Busch Family Legacy
In the 1900s, the land would change hands, leaving its presidential roots behind and embarking on a new chapter under the ownership of the Busch family. As the founders of Anheuser-Busch, the Busch family had already cemented their place in American history with their legendary brewing empire. It was their vision to transform Grants Farm into an extraordinary family attraction that would captivate generations to come.
Under the watchful eye of the Busch family, Grants Farm underwent a stunning metamorphosis, blossoming into the enchanting destination we know and love today. The fusion of history, nature, and entertainment has created a magical space where families can create memories that will last a lifetime.
Preserving History: A Testament to Resilience
Throughout the years, the legacy of Grants Farm has been carefully preserved, ensuring that the echoes of its storied past continue to resonate with visitors. From the lovingly restored Ulysses S. Grant Cabin to the meticulously maintained grounds, Grants Farm stands as a testament to the resilience and determination of those who came before us.
As you wander the sprawling landscape of Grants Farm, you'll find yourself immersed in a world where history comes to life, and the stories of yesteryear are just waiting to be discovered. It's a place where the past and present coexist in perfect harmony, creating a rich tapestry that is sure to captivate the hearts and minds of all who visit.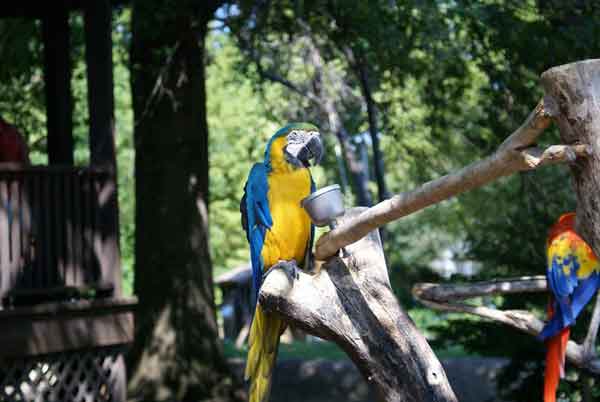 The Majestic Animal Kingdom: A Wild Adventure at Grants Farm
Prepare to embark on an exhilarating journey into the heart of Grants Farm's majestic animal kingdom, where visitors are invited to get up close and personal with some of the world's most captivating creatures. From the sprawling expanse of the Deer Park to the intimate encounters of the Tier Garten, Grants Farm offers an immersive and unforgettable experience that will delight animal enthusiasts of all ages.
Deer Park: A Serene Sanctuary for Nature's Wonders
Set against the backdrop of lush, rolling hills and verdant landscapes, the Deer Park is a vast oasis where a diverse array of species thrive. Spanning a sprawling 160 acres, this serene sanctuary is home to a menagerie of wildlife, including graceful antelopes, powerful bison, and the ever-elusive zebra.
Aboard a scenic tram ride, guests are whisked away on a guided tour of the Deer Park, offering unparalleled access to the park's inhabitants. As you meander through this breathtaking natural habitat, you'll be captivated by the sights and sounds of the animal kingdom in all its splendor.
Tier Garten: A Haven for Exotic Encounters
Delve deeper into the world of Grants Farm's animal kingdom as you explore the enchanting Tier Garten. This haven for exotic encounters invites guests to get up close and personal with a remarkable array of creatures that call Grants Farm home.
From the mischievous antics of the kangaroos to the inquisitive nature of the lemurs and the wise, ancient presence of the tortoises, Tier Garten offers a unique, hands-on experience that is sure to ignite a sense of wonder in visitors of all ages.
And it doesn't stop there. The Tier Garten is also home to a bustling goat pen, where guests can feed and interact with these playful, energetic animals. Plus, with educational exhibits and mesmerizing bird shows, the Tier Garten is a treasure trove of fascinating facts and thrilling experiences.
A Celebration of Wildlife Conservation
At its core, Grants Farm's majestic animal kingdom is a celebration of wildlife conservation. Through engaging educational programs and interactive exhibits, guests are invited to learn about the critical importance of preserving our planet's precious ecosystems and the vital role each species plays in maintaining the delicate balance of nature.
The Anheuser-Busch Clydesdales: A Living Legacy at Grants Farm
Step into the world of the Anheuser-Busch Clydesdales, a living legacy that has captivated the hearts of millions for nearly a century. At Grants Farm, these magnificent equines take center stage, embodying the spirit of a bygone era and enthralling visitors with their grace, strength, and undeniable charm.
A Storied History: The Iconic Symbol of Anheuser-Busch
The tale of the Anheuser-Busch Clydesdales began in 1933, when August A. Busch Jr. presented his father with a gift that would become a lasting emblem of the Anheuser-Busch brand: a team of eight powerful Clydesdales. Since that momentous day, these noble steeds have captured the imagination of the public, becoming synonymous with the Anheuser-Busch legacy.
From their iconic appearances in commercials and parades to their prominent role in the company's branding, the Anheuser-Busch Clydesdales have etched themselves into the annals of American history as a symbol of tradition, resilience, and camaraderie.
A Living Tribute: The Clydesdale Stables at Grants Farm
At Grants Farm, the Anheuser-Busch Clydesdales are celebrated in all their splendor, with the Clydesdale Stables providing a fitting home for these regal animals. Visitors are welcomed into the world of these gentle giants, offering a rare opportunity to witness the meticulous care and attention that goes into maintaining these impressive equines.
As you explore the Clydesdale Stables, you'll be captivated by the sheer size and power of these magnificent animals, each standing over six feet tall and weighing in at an awe-inspiring 2,000 pounds. From their plush, feathered feet to their iconic white blaze, the Anheuser-Busch Clydesdales are a sight to behold.
A Legacy Lives On: The Next Generation of Anheuser-Busch Clydesdales
The future of the Anheuser-Busch Clydesdales is bright, as Grants Farm is dedicated to preserving and nurturing the next generation of these storied animals. Within the sprawling grounds of Grants Farm, young Clydesdales learn and grow, preparing to carry on the legacy of their predecessors.
As you witness the majesty of the Anheuser-Busch Clydesdales at Grants Farm, you'll be transported to a time when these equines were the very backbone of industry and commerce. It's a living legacy that continues to enchant and inspire, captivating the hearts of visitors for generations to come.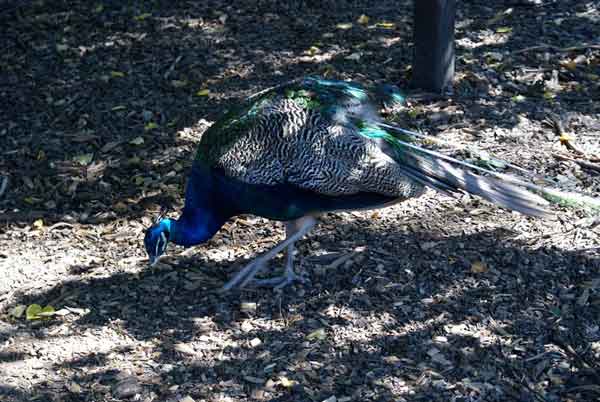 Adrenaline-Pumping Rides and Entertaining Attractions: A Thrilling Adventure Awaits at Grants Farm
Hold on to your hats and brace yourselves for an exhilarating day of adventure, as Grants Farm serves up an irresistible mix of adrenaline-pumping rides and entertaining attractions that will leave you breathless. Whether you're a thrill-seeker in search of your next adrenaline fix or a family in pursuit of unforgettable memories, Grants Farm delivers excitement at every turn.
The Soaring Eagle: A High-Flying Experience
Get ready to defy gravity and feel the rush of wind in your face as you embark on the ultimate aerial adventure aboard the Soaring Eagle. This exhilarating zip line attraction whisks you high above the lush landscape of Grants Farm, offering breathtaking views and heart-pounding excitement as you soar through the skies. With its high-speed descent and sweeping panoramas, the Soaring Eagle is an experience you won't want to miss.
Carousel at Grants Farm: A Whimsical Spin on a Classic Favorite
Take a spin on the Carousel at Grants Farm, a delightful attraction that's sure to charm visitors young and old. This beautifully restored, vintage carousel features an array of intricately hand-carved animals, each with its own unique personality. As the nostalgic melodies of the organ fill the air, you'll be transported to a simpler time, where the magic of the carousel captures the essence of childhood wonder.
The Grants Farm Railroad: A Charming Journey through History
All aboard the Grants Farm Railroad, a charming train ride that whisks passengers on a leisurely jaunt through the enchanting grounds of Grants Farm. As the train chugs along its winding tracks, you'll be treated to picturesque views of the farm's scenic landscape, historical landmarks, and captivating wildlife. The Grants Farm Railroad is a delightful journey that's as entertaining as it is informative, making it a must-see attraction for the entire family.
The Fun Zone: A Playground for Kids and Kids-at-Heart
Unleash your inner child at the Fun Zone, a lively playground brimming with exciting attractions and games that cater to the young and the young-at-heart. From adrenaline-fueled slides and climbing structures to interactive games and creative play areas, the Fun Zone is a hub of endless entertainment that guarantees hours of laughter, fun, and unforgettable memories.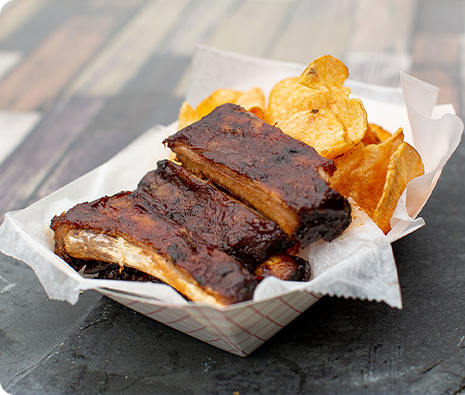 Delectable Food and Refreshing Beverages: A Culinary Adventure at Grants Farm
Satisfy your cravings and embark on a culinary adventure at Grants Farm, where a mouthwatering array of delectable food and refreshing beverages awaits. From hearty comfort fare to tempting sweet treats and thirst-quenching drinks, the dining options at Grants Farm are as diverse as they are delicious, ensuring a memorable dining experience for all.
The Farmhouse Kitchen: A Homestyle Feast
Embrace the warm, inviting atmosphere of the Farmhouse Kitchen, where classic American comfort food takes center stage. Here, you'll find an array of hearty, homestyle dishes prepared with love and care, from juicy burgers and crispy fried chicken to savory BBQ ribs and farm-fresh salads. With its rustic charm and delicious, made-from-scratch menu, the Farmhouse Kitchen offers a satisfying, soulful dining experience that's perfect for the whole family.
Sweet Treats and Snacks: Indulge Your Cravings
No visit to Grants Farm would be complete without indulging in the tempting array of sweet treats and snacks on offer. Whether you're craving a gooey cinnamon roll, a creamy ice cream cone, or a warm, soft pretzel, you'll find plenty of irresistible options to satisfy your sweet tooth. And for those seeking a lighter bite, a variety of freshly prepared sandwiches, salads, and wraps provide a delicious, healthy alternative.
The Bauernhof Biergarten: A Refreshing Oasis
Quench your thirst and unwind in the relaxed atmosphere of the Bauernhof Biergarten, a refreshing oasis nestled within the heart of Grants Farm. Here, you can sample a wide selection of Anheuser-Busch's finest brews, from crisp lagers to rich, full-bodied ales. For those seeking a non-alcoholic option, the Biergarten also offers an assortment of ice-cold sodas, freshly squeezed lemonade, and other thirst-quenching beverages.
The Gourmet Food Truck: A Taste of the World
For a more eclectic dining experience, make your way to the Gourmet Food Truck, where a rotating selection of international flavors awaits. From spicy Mexican tacos and savory Italian meatballs to zesty Asian stir-fry and delectable Mediterranean delights, the Gourmet Food Truck is a culinary journey that's sure to tantalize your taste buds.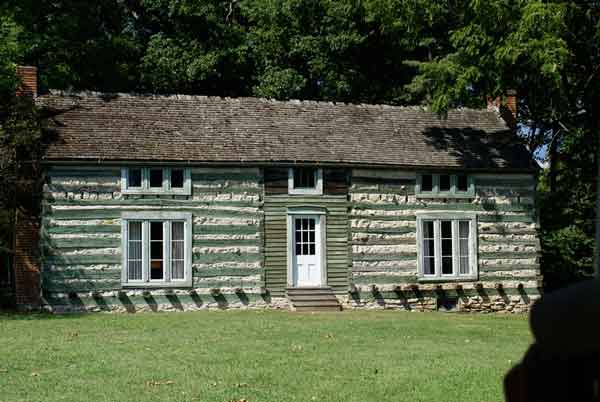 Special Events and Seasonal Festivities: A Year-Round Celebration at Grants Farm
Experience the magic of Grants Farm all year round, as the park comes alive with a vibrant array of special events and seasonal festivities. From lively summer concerts to enchanting holiday displays, Grants Farm offers a dynamic lineup of events that cater to all ages and interests, ensuring a memorable visit no matter the season.
Summer Concert Series: Music in the Park
As the warm summer sun sets over Grants Farm, the park transforms into a hub of live entertainment with its annual Summer Concert Series. Guests can groove to the sounds of local and regional bands, spanning a diverse range of genres, from rock and country to jazz and blues. With its laid-back atmosphere and toe-tapping tunes, the Summer Concert Series is the perfect way to unwind and enjoy a balmy summer evening with friends and family.
Fall Harvest Festival: A Celebration of Autumn's Bounty
Embrace the crisp, colorful beauty of autumn at Grants Farm's Fall Harvest Festival, a seasonal celebration that brings together the best of fall's bounty. The festival showcases a delightful array of activities and attractions, from pumpkin picking and hayrides to scarecrow displays and corn mazes. As you wander through the park, savor the enticing aromas of freshly baked apple cider donuts, warm, spiced cider, and other autumnal treats, creating a truly immersive and unforgettable fall experience.
Winter Wonderland: A Magical Holiday Spectacle
As the winter chill descends upon Grants Farm, the park is transformed into a dazzling Winter Wonderland, adorned with millions of twinkling lights and festive decorations. Guests can embark on a festive train ride through the park's enchanting holiday displays, featuring whimsical scenes, charming characters, and sparkling light tunnels. Warm up with a steaming cup of hot cocoa, and don't miss the chance to visit Santa's Workshop, where the young and young-at-heart can share their holiday wishes and snap a cherished photo with the jolly man himself.
Spring Fling: A Burst of Color and Fun
Welcome the arrival of spring at Grants Farm's Spring Fling, a lively celebration bursting with color, fun, and excitement. As the park comes alive with blossoming flowers and vibrant greenery, guests can partake in an array of spring-themed activities, including an Easter egg hunt, a visit with the Easter Bunny, and interactive arts and crafts. The Spring Fling is a delightful way to shake off the winter blues and embrace the renewed energy and beauty of the season.
Engaging Educational Programs and Group Tours: A Journey of Discovery at Grants Farm
Embark on a journey of discovery at Grants Farm, where engaging educational programs and group tours offer a captivating window into the fascinating world of wildlife, history, and agriculture. With its diverse range of interactive experiences and expert-led tours, Grants Farm provides a unique opportunity for visitors of all ages to learn, explore, and connect with the natural world around them.
Wildlife Encounters: Up Close and Personal
Get up close and personal with the incredible creatures that call Grants Farm home during their Wildlife Encounters program. Led by knowledgeable animal caretakers, these interactive sessions allow visitors to observe and interact with a variety of species, from majestic birds of prey to playful parrots and gentle tortoises. As you marvel at the unique behaviors and characteristics of these captivating animals, you'll gain a deeper appreciation for the wonders of the animal kingdom and the importance of conservation efforts.
Behind-the-Scenes Tours: A Peek into the World of Animal Care
Go beyond the public exhibits and gain a rare glimpse into the world of animal care during Grants Farm's Behind-the-Scenes Tours. Guided by experienced animal caretakers, visitors can explore the inner workings of the park, from the state-of-the-art veterinary facilities to the innovative training techniques employed by the animal care staff. With its unique insights and exclusive access, the Behind-the-Scenes Tours offer a fascinating and eye-opening experience that will leave you with a newfound appreciation for the dedication and expertise that goes into caring for the animals at Grants Farm.
History and Heritage Tours: A Walk Through Time
Delve into the rich history and heritage of Grants Farm on a guided tour that takes you on a walk through time. As you explore the park's historical landmarks and exhibits, you'll learn about the remarkable legacy of the Busch family, the iconic Anheuser-Busch Clydesdales, and the important role that Grants Farm has played in the region's history. The History and Heritage Tours provide a fascinating journey into the past, leaving visitors with a lasting impression of the farm's storied legacy.
Field Trips and Group Programs: Inspiring the Next Generation
Ignite a passion for learning and discovery with Grants Farm's Field Trips and Group Programs, designed to inspire and educate young minds. Tailored to the specific needs and interests of each group, these programs offer a dynamic blend of hands-on activities, interactive presentations, and guided tours that cater to a variety of age groups and educational objectives. From wildlife encounters and agricultural workshops to historical explorations and conservation lessons, Grants Farm's Field Trips and Group Programs provide an enriching and unforgettable educational experience.
At Grants Farm, the engaging educational programs and group tours offer a world of discovery for visitors of all ages. Whether you're an animal lover, history enthusiast, or a teacher seeking a unique and memorable learning experience for your students, Grants Farm delivers an unparalleled journey of exploration and wonder.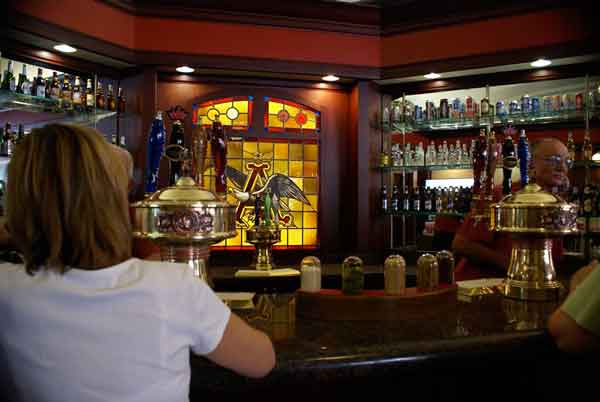 Plan Your Visit: Tips and Recommendations for an Unforgettable Day at Grants Farm
Embark on an unforgettable day at Grants Farm with our handy guide, packed with tips and recommendations to help you make the most of your visit. From essential information on park hours and admission to insider tips for the best experiences, we've got you covered for a seamless and memorable trip.
Park Hours and Admission: Timing Your Visit
Grants Farm operates on seasonal hours, with extended opening times during peak periods such as summer and holidays. To ensure you don't miss out on any of the fun, be sure to check the park's official website for the most up-to-date information on hours and admission fees. Keep in mind that some attractions and special events may require additional fees or advance reservations, so be sure to plan ahead.
Weather and Attire: Dress for Comfort
Grants Farm offers a mix of indoor and outdoor experiences, so it's essential to dress appropriately for the weather. Comfortable, weather-appropriate clothing and shoes are highly recommended, as you'll likely be spending a significant amount of time on your feet exploring the park. Don't forget essentials like sunscreen, sunglasses, and hats for sunny days, and consider bringing a light jacket or rain gear for unpredictable weather.
Animal Feedings and Shows: Arrive Early
Many of Grants Farm's most popular attractions, such as animal feedings and shows, operate on a first-come, first-served basis. To secure a prime viewing spot and avoid disappointment, arrive early and familiarize yourself with the schedule of events upon entry. This will help you plan your day and ensure you don't miss any of your must-see experiences.
Bring a Camera: Capture Your Memories
With its picturesque scenery, awe-inspiring wildlife encounters, and vibrant special events, Grants Farm offers endless photo opportunities. Be sure to bring a camera or smartphone to capture your memories and share your experiences with friends and family. Don't forget to tag your photos with the park's official hashtag on social media for a chance to be featured in their online galleries.
Dining Options: Fuel Your Adventure
Grants Farm boasts a diverse array of dining options to suit every palate, so be sure to factor meal breaks into your day. From homestyle dishes at the Farmhouse Kitchen to international cuisine at the Gourmet Food Truck, there's something for everyone. For a truly immersive experience, consider attending one of the park's themed dining events or seasonal food festivals.
Accessibility and Special Needs: Plan Ahead for a Seamless Experience
Grants Farm is committed to providing an enjoyable and accessible experience for all guests. If you or a member of your party has special needs, contact the park in advance to discuss accommodations and available services. This will help ensure a smooth and hassle-free visit for everyone.
By planning ahead and following these tips and recommendations, you'll be well on your way to an unforgettable day at Grants Farm. So gather your loved ones, lace up your walking shoes, and prepare for a memorable adventure that will leave you with cherished memories for years to come.
Frequently Asked Questions about Grants Farm
Q: What are the park hours and admission fees at Grants Farm?
A: Park hours and admission fees vary seasonally, and some attractions or events may require additional fees. For the most accurate and up-to-date information, visit the Grants Farm official website.
Q: Is Grants Farm suitable for visitors of all ages?
A: Yes, Grants Farm offers a wide range of attractions and experiences suitable for visitors of all ages, from engaging educational programs to adrenaline-pumping rides and entertaining attractions.
Q: Are there dining options available within the park?
A: Grants Farm features various dining options, including the Farmhouse Kitchen, Gourmet Food Truck, and seasonal food festivals, offering a diverse selection of dishes to suit every taste.
Q: Are there designated areas for parking at Grants Farm?
A: Yes, Grants Farm provides ample parking for guests, with designated areas for cars, buses, and accessible parking. For more information on parking fees and locations, check the official website.
Q: Can I host a private event or celebration at Grants Farm?
A: Absolutely! Grants Farm offers a variety of venue options and customizable packages to accommodate private events, from birthday parties to corporate functions. Contact the park for more information on planning your special event.
Q: Are pets allowed at Grants Farm?
A: While pets are not permitted within the park, Grants Farm does provide a designated "Pet Lodge" where guests can leave their pets in a safe and comfortable environment while they explore the park. Additional fees and restrictions may apply.
Q: What safety measures are in place to ensure the well-being of guests and animals?
A: Grants Farm prioritizes the safety and well-being of both guests and animals. The park adheres to strict safety guidelines, including regular inspections and maintenance of attractions, ongoing staff training, and comprehensive animal care protocols.
Q: What accommodations are available for guests with special needs or accessibility requirements?
A: Grants Farm is committed to providing an accessible experience for all guests. If you have special needs or accessibility requirements, contact the park in advance to discuss available services and accommodations to ensure a seamless visit.