Things to Do in St Charles MO: Your Ultimate Guide
St. Charles, Missouri, the perfect blend of history and fun, has something for everyone. As a seasoned traveler, let me take you on a whirlwind tour of my favorite things to do in this charming city. Buckle up, folks — it's going to be a fantastic ride!
Explore the Historic Main Street
As a history buff, I couldn't resist starting my list with a trip down memory lane. St. Charles' Historic Main Street is a blast from the past, complete with beautifully preserved 19th-century buildings, brick-paved streets, and charming shops. Be sure to stop by the First Missouri State Capitol Historic Site for a peek into Missouri's fascinating past.
Experience the Lewis and Clark Boat House and Nature Center
I'm a sucker for a good adventure, and the Lewis and Clark Boat House and Nature Center provides just that. This museum is dedicated to the iconic duo's exploration of the West, complete with a replica of their keelboat and interactive exhibits. Don't forget to explore the nature trails — you never know what wildlife you'll encounter!
Indulge Your Inner Foodie
St. Charles is a veritable treasure trove for foodies like me. From mouthwatering BBQ joints to cozy coffee shops, there's no shortage of culinary delights. Check out Sugarfire Smoke House for some succulent ribs or Picasso's Coffee House for a caffeine fix and some local art. Trust me; your taste buds will thank you.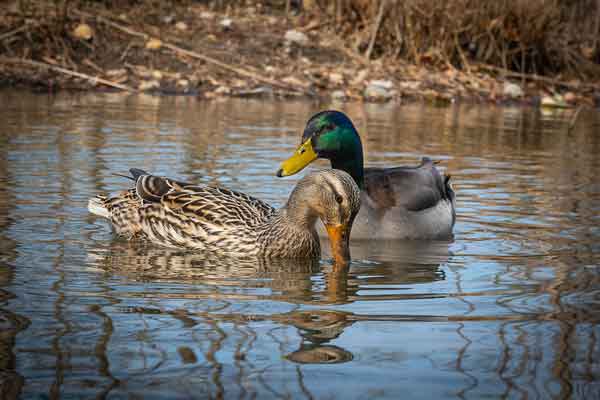 Unwind at the Katy Trail State Park
For a change of pace, I highly recommend a visit to Katy Trail State Park. As a nature lover, I couldn't get enough of the scenic views and tranquil atmosphere. With over 200 miles of trails, it's perfect for a leisurely stroll, bike ride, or even horseback riding. Don't forget to pack a picnic!
Some other outdoor spots I love:
Immerse Yourself in Art at the Foundry Art Centre
As a self-proclaimed culture vulture, I'm always on the hunt for local art. The Foundry Art Centre is a must-visit for any art enthusiast. Housed in a former train car factory, this contemporary art center features rotating exhibitions, artist studios, and even hands-on workshops. Get ready to be inspired!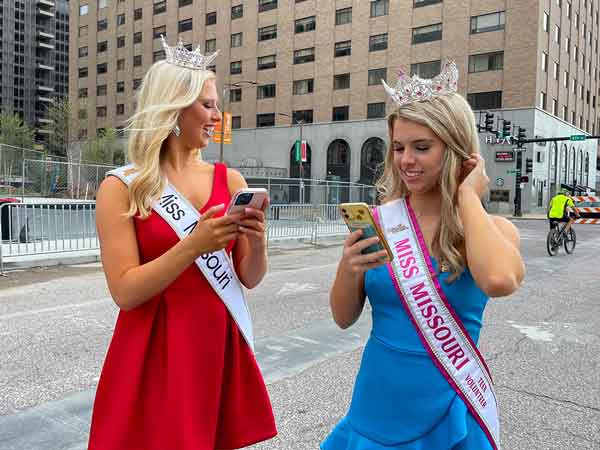 Satisfy Your Sweet Tooth at Riverside Sweets
Remember when I mentioned my love for food? Well, it doesn't stop at savory dishes. Riverside Sweets is an old-fashioned candy shop that will make your inner child squeal with delight. With walls lined with classic candies and homemade fudge, it's impossible to leave empty-handed. Just don't blame me when you can't stop snacking!
Enjoy a Night Out at Ameristar Casino Resort Spa
If you're in the mood for some grown-up fun, look no further than the Ameristar Casino Resort Spa. With a sprawling casino floor, live entertainment, and luxurious spa, it's the perfect spot for a night out on the town. Just remember to play responsibly, and maybe you'll hit the jackpot!
Take a Scenic Ride on the St. Charles Trolley
When your feet get tired, hop aboard the St. Charles Trolley for a scenic ride through town. This free, vintage-style trolley is a fun way to explore the city and learn about its rich history. Plus, you can't beat the views of the Missouri River and beautiful architecture along the way. Sit back, relax, and enjoy the ride!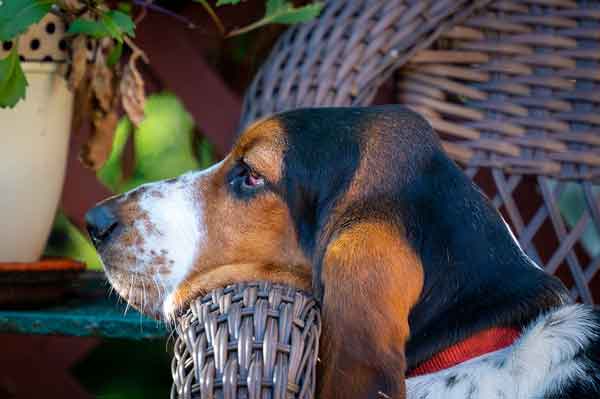 Catch a Show at the Family Arena
As an entertainment enthusiast, I can't resist a good show. The Family Arena is a versatile venue that hosts everything from concerts to sporting events. Keep an eye on their event calendar and snag tickets to an unforgettable evening. Pro tip: Arrive early for parking and bring a jacket, as it can get chilly inside.
Wander Through the Historic Daniel Boone Home
Another gem for history lovers is the Historic Daniel Boone Home. This beautifully preserved 19th-century homestead offers a glimpse into the life of the famous frontiersman and his family. Join a guided tour and explore the grounds — who knows, you might even learn a thing or two about frontier life!
Sip and Savor at Missouri Wine Country
As a self-confessed wine aficionado, I couldn't skip a visit to Missouri Wine Country. The rolling hills and lush vineyards of St. Charles offer a picturesque setting for a leisurely afternoon of wine tasting. Some of my favorite wineries include:
Just remember to sip responsibly and bring a designated driver!
Get Festive at St. Charles' Annual Events
One of my favorite things about St. Charles is the town's love for celebrations. Throughout the year, the city hosts several annual events that draw crowds from near and far. Some of my top picks include:
Festival of the Little Hills (August): An arts and crafts extravaganza with over 300 vendors, live music, and delicious food.
Christmas Traditions (November-December): Step into a winter wonderland with festive decorations, costumed characters, and holiday cheer.
Oktoberfest (September): Embrace your inner beer lover with German food, music, and, of course, plenty of brews.
Frequently Asked Questions About St. Charles, Missouri
Here are ten frequently asked questions about St. Charles, Missouri, answered in my signature style. Enjoy!
1. What is the best time of year to visit St. Charles, Missouri?
As a seasoned traveler, I'd say anytime is a great time to visit St. Charles! But if you're looking for that sweet spot, spring and fall are my personal favorites. These seasons boast mild temperatures, colorful foliage, and numerous festivals, making them perfect for exploring the city.
2. How can I get around St. Charles without a car?
Worry not, my carless comrades! St. Charles offers a few convenient transportation options, like the St. Charles Trolley and public bus system. Plus, many attractions are within walking distance, so strap on those sneakers and get ready to explore!
3. What's the weather like in St. Charles?
In true Midwest fashion, St. Charles experiences all four seasons. Summers can be hot and humid, while winters bring chilly temperatures and occasional snow. As a wise traveler, I always recommend checking the weather forecast and dressing in layers to stay comfortable.
4. Are there any kid-friendly activities in St. Charles?
Absolutely! St. Charles is a family-friendly destination with plenty of activities for the little ones. The Lewis and Clark Boat House and Nature Center is both educational and fun, while Frontier Park offers a spacious playground. Don't forget to treat them to some sweets at Riverside Sweets!
5. Where can I find the best local cuisine in St. Charles?
St. Charles is a foodie's paradise, and I've got you covered. Head to Sugarfire Smoke House for finger-licking BBQ, indulge in Italian fare at Tony's on Main Street, or savor farm-to-table dishes at Prasino. Bon appétit!
6. Can I bring my furry friend along on my St. Charles adventure?
As an animal lover, I'm happy to report that St. Charles is quite pet-friendly! Many outdoor areas, like Katy Trail State Park, welcome well-behaved dogs. Just be sure to check individual business policies and always clean up after your pet.
7. Are there any haunted places in St. Charles?
For those seeking a spine-tingling experience, St. Charles' rich history lends itself to a few ghostly tales. The Historic Main Street area is known for its spooky stories — join a guided ghost tour to learn more. Don't say I didn't warn you!
8. Is St. Charles wheelchair accessible?
St. Charles strives to be accessible for all visitors. Most attractions, like the Foundry Art Centre and Lewis and Clark Boat House, are wheelchair-friendly. However, some historic buildings on Main Street may have limited accessibility. It's best to call ahead and inquire about specific accommodations.
9. What are some unique souvenirs I can bring home from St. Charles?
As a souvenir connoisseur, I suggest visiting the local shops on Historic Main Street for one-of-a-kind finds. Bring home handcrafted jewelry, a bottle of Missouri wine, or some homemade fudge from Riverside Sweets to remember your trip.
10. What are some nearby attractions outside of St. Charles?
If you're itching to explore beyond St. Charles, there are plenty of nearby attractions to check out. The bustling city of St. Louis is just a 30-minute drive away and offers iconic
Happy exploring!
St. Charles, Missouri, is a delightful destination that offers a little something for everyone. From history buffs to foodies, nature lovers to art enthusiasts, you'll find plenty to keep you entertained. So what are you waiting for? Start planning your trip to St. Charles today, and don't forget to share your favorite experiences with me!