Springfield, Missouri: A Hidden Gem in America's Heartland
Ah, Springfield, Missouri – a bustling city that effortlessly blends urban vibes with small-town charm. Often called the Queen City of the Ozarks, this vibrant destination boasts a fantastic array of attractions just waiting to be explored. Whether you're a history buff, an art aficionado, or simply in search of the perfect selfie spot, Springfield has something for everyone. So, buckle up and join us on this exciting journey as we uncover the must-see attractions in Springfield that will leave you craving for more of that good ol' Midwestern magic.
Immerse Yourself in Nature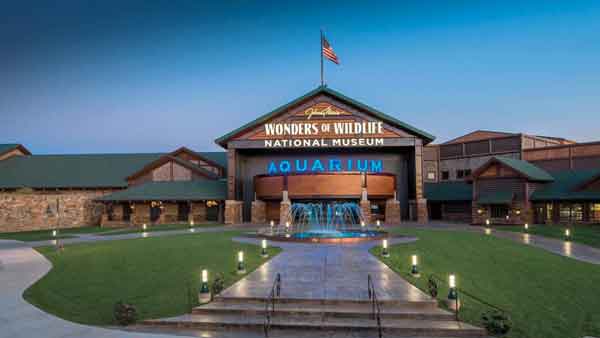 Springfield, Missouri, is a haven for nature enthusiasts, with an array of parks, gardens, and outdoor attractions that provide a serene retreat from the bustling city. In this section, we'll explore some of the top natural attractions in the area.
Nathanael Greene/Close Memorial Park
Nathanael Greene/Close Memorial Park is an urban oasis that offers a respite for those seeking natural beauty and tranquility. The park boasts 113 acres of lush greenery, picturesque gardens, and peaceful walking trails. Whether you're in the mood for a leisurely stroll or an invigorating run, this beautiful park has something for everyone.
Springfield Botanical Gardens
Nestled within Nathanael Greene/Close Memorial Park, the Springfield Botanical Gardens provides visitors with a visual feast of nature's splendor. Home to over 20 themed gardens, the grounds feature a captivating Japanese Stroll Garden, a vibrant Butterfly House, and a stunning Hosta Garden, among others. Take your time exploring each unique garden and immerse yourself in the beauty of nature.
Sequiota Park
Sequiota Park is a local favorite, offering a picturesque setting for picnics, hikes, and birdwatching. The park's most iconic feature is its striking cave, which draws explorers and photographers alike. The sparkling lake and numerous walking trails make Sequiota Park a perfect destination for nature enthusiasts of all ages.
Ritter Springs Park
This hidden gem, located north of Springfield, is a nature lover's paradise. Ritter Springs Park offers a diverse landscape, including woodlands, prairies, and wetlands. With several miles of hiking trails, a playground, and picnic areas, the park is an ideal destination for a day of outdoor adventure.
Busiek State Forest and Wildlife Area
Just a short drive from Springfield, Busiek State Forest and Wildlife Area provides a serene escape for hikers, bikers, and nature lovers. The area's 2,700 acres include diverse ecosystems, such as forests, glades, and creeks, providing a habitat for various wildlife species. With over 18 miles of multi-use trails, Busiek offers endless opportunities for exploration and adventure.
Lake Springfield Park& Boathouse
Situated on the southeastern edge of Springfield, Lake Springfield Park is a popular spot for boating, fishing, and picnicking. The park features a boat launch, fishing docks, and numerous picnic sites, making it a perfect location for a relaxing day by the water. Additionally, the James River Greenway, a paved multi-use trail, offers scenic views of the lake and surrounding landscape.
Embrace the natural beauty of Springfield, Missouri, by exploring the city's diverse parks and outdoor attractions. From lush gardens and tranquil lakes to scenic hiking trails and captivating caves, immerse yourself in nature and discover the wonders that await you in this vibrant city.
Dive into Springfield's Rich History
Springfield, Missouri, boasts a rich and varied history that spans centuries. From its early pioneer days to its role in the Civil War and beyond, the city's past is alive and well at several notable attractions. In this section, we'll explore some of Springfield's most fascinating historical sites and museums.
Springfield History Museum
The Springfield History Museum is a treasure trove of information, offering a glimpse into the city's past through engaging exhibits and interactive displays. Visitors can learn about the region's colorful history, including the Wild West, the Civil War, and the birth of the iconic Route 66. With something for history buffs of all ages, the museum provides a unique and enriching experience.
The Air and Military Museum of the Ozarks
Dedicated to preserving and showcasing the region's military and aviation history, The Air and Military Museum of the Ozarks offers an immersive experience for enthusiasts and casual visitors alike. The museum houses a vast collection of military vehicles, aircraft, and memorabilia, providing a fascinating look into the region's role in shaping the nation's history.
Wilson's Creek National Battlefield
As the site of the first major Civil War battle west of the Mississippi River, Wilson's Creek National Battlefield offers visitors the chance to step back in time and explore a crucial chapter in American history. The battlefield features a visitor center, a museum, and guided tours, providing an in-depth look at the events that transpired in the Ozarks during the Civil War.
Pythian Castle
This historic castle, built in 1913, is a striking example of Springfield's architectural heritage. Originally constructed as a meeting place for the Knights of Pythias, the castle later served as a military hospital and a POW camp. Today, Pythian Castle offers guided tours, ghost tours, and special events, allowing visitors to experience its storied past and impressive architecture.
Historic C-Street
Step back in time with a visit to Springfield's Commercial Street Historic District, also known as C-Street. This vibrant area is home to beautifully restored buildings, eclectic shops, and a bustling arts scene. Stroll down the historic street, and you'll find yourself transported to a bygone era, where the spirit of Springfield's past comes alive.
Route 66 Springfield Visitor Center
As the birthplace of the famous Route 66, Springfield's visitor center is a must-see for anyone interested in the history of America's "Mother Road." The center offers exhibits, memorabilia, and a wealth of information on Route 66's significance in Springfield and beyond.
Springfield, Missouri, offers history enthusiasts a wealth of opportunities to delve into the city's storied past. From battlefields and museums to historic districts and castles, there's no shortage of fascinating attractions that capture the essence of Springfield's rich history.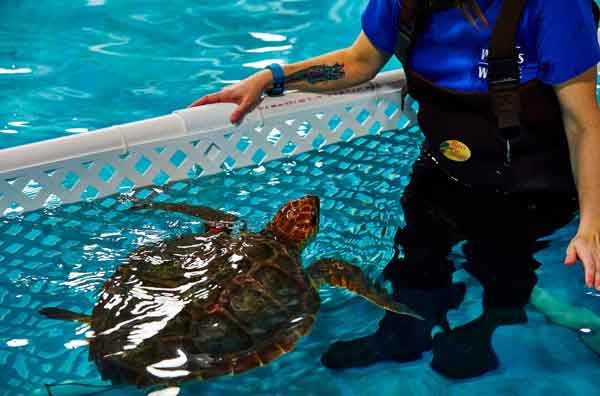 Family Fun and Entertainment
Springfield, Missouri, is a treasure trove of family-friendly attractions, offering a wide range of activities that cater to all ages and interests. From interactive museums and animal encounters to thrilling games and live performances, there's never a dull moment in this bustling city. In this section, we'll highlight some of the top family-oriented attractions in Springfield.
Wonders of Wildlife National Museum and Aquarium
This world-class attraction is a must-visit for families and animal lovers alike. With over 35,000 live animals and interactive exhibits, the Wonders of Wildlife National Museum and Aquarium promises an unforgettable experience that will captivate and delight visitors of all ages.
Springfield Cardinals Baseball
Head to Hammons Field for an exciting family outing and enjoy the thrill of America's favorite pastime. The Springfield Cardinals, a Double-A affiliate of the St. Louis Cardinals, offer affordable entertainment and a lively atmosphere that's perfect for creating lasting memories with loved ones.
Discovery Center of Springfield
A hands-on science museum that sparks curiosity and learning, the Discovery Center of Springfield features over 200 interactive exhibits suitable for kids and adults alike. By encouraging exploration and discovery, the center makes learning fun and engaging for everyone.
Dickerson Park Zoo
Home to over 500 animals representing 160 species, Dickerson Park Zoo offers an up-close encounter with creatures from around the world. With interactive exhibits, educational programs, and special events, the zoo is an excellent destination for a day of family fun and learning.
The Track Family Fun Parks
With multiple locations throughout Springfield, The Track Family Fun Parks provide thrilling entertainment for the entire family. Enjoy go-karts, bumper boats, mini-golf, and arcade games, ensuring there's something for everyone to enjoy during a fun-filled day at the park.
Fantastic Caverns
Explore the wonders beneath the surface at Fantastic Caverns, America's only ride-through cave. This unique attraction takes visitors on a guided tour through an underground world of stunning rock formations, captivating history, and fascinating geological features.
Andy B's Bowl Social
Bowling, arcade games, and delicious food come together at Andy B's Bowl Social, creating the perfect environment for family fun. This entertainment center offers a modern twist on the classic bowling alley experience, ensuring a memorable outing for all ages.
Springfield, Missouri, is a hub of family fun and entertainment, offering attractions that cater to a wide range of interests and age groups. From hands-on learning experiences and thrilling outdoor adventures to live performances and exciting sporting events, there's no shortage of ways for families to bond and create unforgettable memories in this vibrant city.
Arts and Culture
Springfield, Missouri, boasts a vibrant arts and culture scene that captivates residents and visitors alike. From captivating art galleries and historic theaters to engaging cultural events and local music, the city offers a diverse range of experiences that cater to a variety of tastes. In this section, we'll delve into some of Springfield's most notable arts and culture attractions.
Springfield Art Museum
Featuring an impressive collection that spans various periods and styles, the Springfield Art Museum is a must-visit for art enthusiasts. With rotating exhibits and educational programs, this museum showcases the city's thriving artistic spirit and provides an enriching cultural experience.
Gillioz Theatre
Built in 1926, this historic theater is a cornerstone of Springfield's performing arts scene. The Gillioz Theatre hosts a diverse range of events, including concerts, plays, and film screenings, making it an ideal destination for culture aficionados seeking high-quality entertainment.
Springfield Little Theatre
Housed in the historic Landers Theatre, the Springfield Little Theatre is a cherished community institution that showcases local talent in a variety of productions, such as musicals, comedies, and dramas. Attending a performance here is a fantastic way to experience the city's vibrant arts scene firsthand.
First Friday Art Walk
On the first Friday of every month, Springfield comes alive with a celebration of art, music, and culture. The First Friday Art Walk sees downtown galleries, studios, and shops open their doors to the public, allowing visitors to explore the city's creative side while enjoying live music and special events.
Ozarks Lyric Opera
For a sophisticated night of music and drama, look no further than the Ozarks Lyric Opera. This esteemed company presents a variety of productions throughout the year, showcasing talented artists and bringing captivating performances to the stage.
Sculpture Walk Springfield
A unique outdoor art gallery, Sculpture Walk Springfield allows visitors to explore the city's public art scene while strolling through downtown. With a rotating collection of sculptures created by local and international artists, this self-guided tour offers a glimpse into the creative spirit of Springfield.
Queen City of the Ozarks
Springfield, known as the "Queen City of the Ozarks," is a cultural hub with a rich artistic heritage. Its diverse arts scene encompasses visual arts, theater, music, and more, ensuring there's something for everyone to enjoy. Whether you're a seasoned art lover or simply looking for a unique way to explore the city, Springfield's arts and culture attractions offer an unforgettable experience.
Tantalizing Tastes and Brews
Springfield, Missouri, is a food lover's paradise, boasting an eclectic array of restaurants, cafes, and breweries that cater to diverse tastes and preferences. From mouth-watering BBQ and indulgent sweets to locally crafted beers and innovative dining experiences, the city's culinary scene is sure to tantalize your taste buds. In this section, we'll introduce you to some of Springfield's most delicious offerings.
Springfield-Style Cashew Chicken
A local culinary icon, Springfield-Style Cashew Chicken is a must-try for anyone visiting the city. This unique dish features breaded and fried chicken smothered in a rich, savory sauce, topped with cashews and green onions. Head to Leong's Asian Diner, the birthplace of this tasty creation, for an authentic taste of Springfield.
BBQ Delights
Springfield's BBQ scene is not to be missed, with several top-notch establishments serving up tender, smoky meats slathered in tangy sauces. Two local favorites are City Butcher and Barbecue, known for its Texas-style BBQ, and Whole Hog Café, which offers a selection of sauces and award-winning ribs.
Sweet Treats
Indulge your sweet tooth at one of Springfield's delectable dessert spots. From the rich and creamy ice cream at Andy's Frozen Custard to the inventive donuts at Hurts Donut Company, there's no shortage of options to satisfy your sugar cravings.
Farmers Market of the Ozarks
For a taste of the region's freshest produce and local flavors, head to the Farmers Market of the Ozarks. This bustling market features an array of fruits, vegetables, baked goods, and artisanal products, providing a unique opportunity to sample the best of Springfield's local fare.
Craft Breweries
Springfield's burgeoning craft beer scene offers a wide selection of locally brewed beverages for beer enthusiasts to enjoy. Pay a visit to Mother's Brewing Company or Springfield Brewing Company for a taste of the city's finest brews and a relaxed, convivial atmosphere.
Dining Experiences
For an unforgettable meal, check out some of Springfield's innovative and highly acclaimed restaurants. Places like The Order, located within the chic Hotel Vandivort, and Progress, known for its farm-to-table approach, showcase the city's culinary creativity and commitment to quality ingredients.
From iconic local dishes to inventive dining experiences, Springfield, Missouri, is a city that delights the senses and keeps food lovers coming back for more. With an array of tantalizing tastes and brews to explore, there's no doubt that your taste buds will thank you for visiting this vibrant culinary destination.
Frequently Asked Questions
What is the best time of year to visit Springfield, Missouri?
Springfield offers a variety of attractions and events year-round, but the most popular time to visit is during the spring and fall months, when the weather is mild and the city's natural beauty is at its peak. Summer and winter can also be enjoyable, depending on your preferred activities and weather tolerance.
Are there any outdoor activities near Springfield?
Yes, Springfield is surrounded by a wealth of outdoor recreational opportunities, including hiking, biking, fishing, and boating. Some popular nearby destinations include the Ozark National Scenic Riverways, Table Rock Lake, and the Mark Twain National Forest.
How do I get around Springfield?
Springfield is primarily a car-centric city, but it does offer public transportation options such as the City Utilities Transit bus system. Ride-sharing services like Uber and Lyft are also available, as well as bike rentals and walking paths for exploring the city on foot.
What is the cost of living in Springfield, Missouri?
Springfield's cost of living is relatively low compared to the national average, making it an affordable destination for visitors and residents alike. Housing, transportation, and everyday expenses tend to be lower than in many other cities of similar size.
Is Springfield a family-friendly destination?
Absolutely! Springfield offers a wide range of family-friendly attractions, including interactive museums, wildlife encounters, and entertainment centers. The city caters to a variety of interests and age groups, ensuring a fun and engaging experience for the whole family.
What type of nightlife is available in Springfield?
Springfield's nightlife scene offers a diverse range of options, from lively bars and clubs to laid-back breweries and live music venues. Whether you're looking for a quiet evening or a night on the town, you'll find plenty of entertainment options to suit your preferences.
Where can I find information about upcoming events and attractions in Springfield?
For information on events, attractions, and local happenings, visit the Springfield Convention & Visitors Bureau website or local publications like 417 Magazine. These resources can help you stay up-to-date on the latest activities and experiences in the city.
Is Springfield a safe city to visit?
Generally, Springfield is considered a safe city for tourists. However, like any urban area, it's important to take common-sense precautions and stay aware of your surroundings. Research neighborhoods, secure your belongings, and avoid walking alone at night in unfamiliar areas to ensure a safe and enjoyable visit.