The St Patrick Center was founded in 1983 by social worker Edith Cunnane in partnership with the Archdiocese of St. Louis and Catholic Charities of St. Louis, St. Patrick Center works to assist people who are homeless or at risk of becoming homeless. Edith founded St. Patrick Center in 1983 inside the former St. Patrick School. For the next ten years, she served as the agency's first Executive Director, working tirelessly to increase services to people who were the most vulnerable. Edith dedicated 37 years to St. Patrick Center.
"I feel so privileged to be associated with St. Patrick Center and feel I was really just an instrument of what God wanted done in this community." – Edith Cunnane
St. Patrick Center transforms lives through sustainable housing, employment and healthcare and focuses these services in St. Louis City and St. Louis County, providing assistance to 3,700 individuals and families annually. In addition to St. Louis City and St. Louis County, St Patrick provides supportive services for Veteran Families in seven outlying counties: Franklin, Jefferson, Lincoln, St. Charles, St. Francois, Warren and Washington.
Every person comes to St. Patrick Center with a different set of circumstances. Helping people achieve dignity and independence requires more than housing. They need hot meals, job training, employment placement and behavioral health services. The wonderful people at St Patrick worked tirelessly in 2020 to help people in our community in the following ways:
Provided 109,000 hot meals.
Helped 983 clients and their families retain housing.
Helped 169 clients find jobs.
Provide behavioral health services to 2,251 clients.
Prevented homelessness for 283 clients and their families
In 2000, thanks to a generous capital gift from the Sverdrup Corporation, St. Patrick Center and five other service providers moved into the 100,000 square foot building at 800 North Tucker Boulevard in downtown St. Louis. In fiscal year 2020, an impressive 85% of funds raised by the St. Patrick Center directly supported client programs and services, while fundraising, management and general costs were only 15% – very impressive!
St Patrick fundraisers
St Patrick Center Irish Open
Gala and Golf Tournament to benefit St. Patrick Center June 5, 2021
6:00pm-Silent Auction and Cocktails
7:00pm-Dinner, Awards Presentation, and Live Auction
9:00pm-After party featuring the St. Louis Aquarium (Union Station), Dessert, and Coffee Station
Golf Tournament-June 7, 2021-Norwood Hills Country Club
10:00am-Registration, Premier Golfer Gift, Lunch
10:30am-Golfer Hospitality Tent
11:30am-Shotgun start, 18 Holes of Championship Golf, Four-Person Scramble
5:00pm-Cocktails, Dinner, Awards
St Patrick – Veterans Day 5K Run/Walk
St Patrick Virtual Veterans Day 5K Run/Walk, presented by Keeley Companies, to assist St. Patrick Center clients who are experiencing homelessness. The people supported by this run have been hit especially hard by the pandemic, so we are extremely grateful for this support which will help these people during this challenging time.
Give Thanks Thanksgiving Program
The Give Thanks Thanksgiving Program assists St. Patrick Center clients and their families at Thanksgiving time. Many are impoverished and have little or no money to purchase the necessary items for a traditional Thanksgiving meal. Many are celebrating their first Thanksgiving in their new homes. Clients receive grocery items such as potatoes and cranberries and a frozen turkey.
You can help a St. Patrick Center family celebrate Thanksgiving by supporting our Give Thanks program. Please make a gift of $25 to help a family's holiday dreams come true. We are also in need of frozen turkeys, turkey pans, and gently used winter coats.
St Patrick – Christmas Wishes
Christmas Wishes assists more than 452 St. Patrick Center clients and their families each year. Many are impoverished and have little or no money to purchase Christmas gifts for their children, and will be celebrating their first Christmas in their new homes.
Gifts should be delivered to St. Patrick Center on Friday, December 10 from 9am to 3:30pm or Saturday, December 11 from 10am to noon. You can make a gift toward the Christmas Wishes family sponsorship program by clicking here. Please reference Christmas Wishes in the comments box.
St Patrick – Irish Party
Irish Party supports the St. Patrick Center mission of solving homelessness. At the event (March 2022) guests are able to support the St Patrick mission of solving homelessness while enjoying Schlafly beer, wine, great food, a photo booth, games, raffles, entertainment, and more. For more information on how to get sponsor or donate a raffle item to Irish Party, contact Sarah Webb at [email protected].
St Patrick – Operation Safe at Home
2020 Operation Safe at Home results – The campaign goal was to help 164 families stay in their homes by the end of March. St Louis exceeded expectations and were able to assist 346 families! These families received homelessness prevention services such as rental and utilities assistance, a short-term stay at a hotel or a deposit on new housing.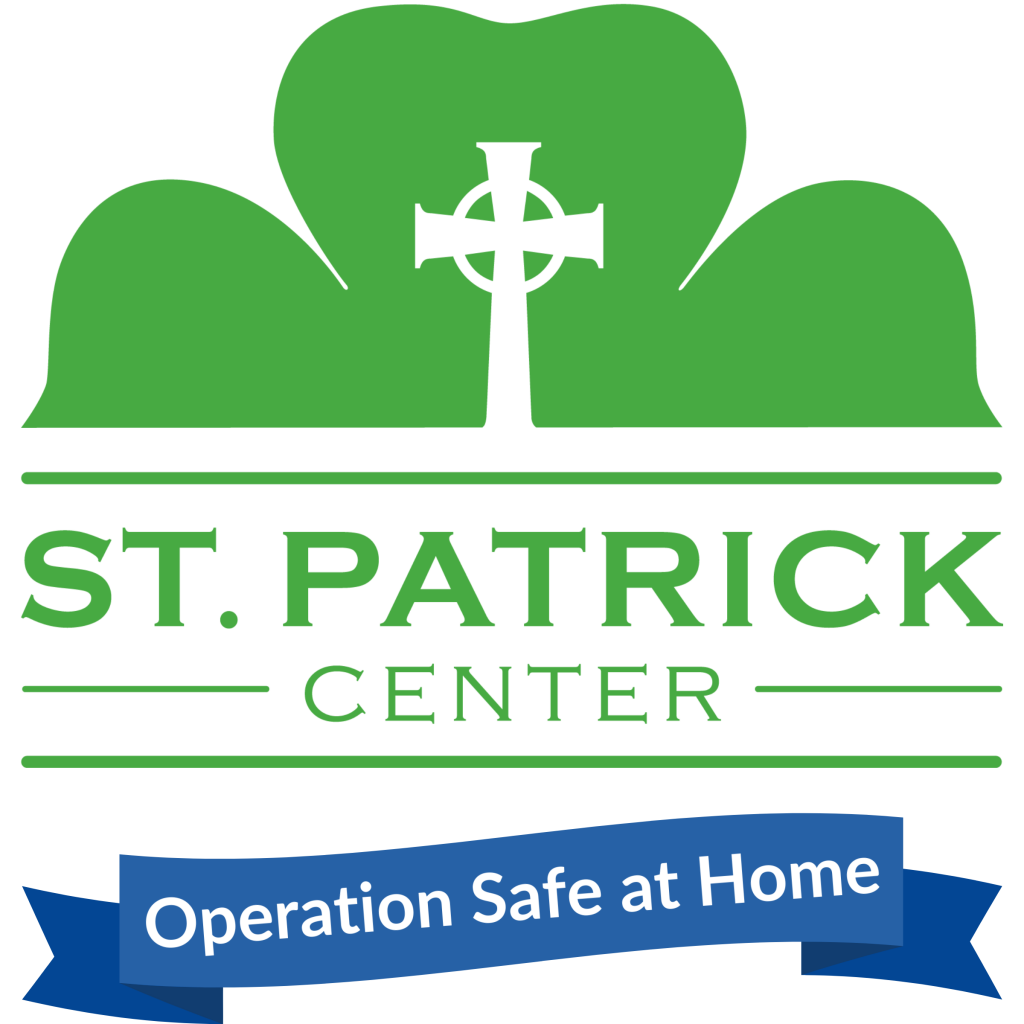 ---
---
Feature Photo by August de Richelieu from Pexels